noun: baby-moon
a relaxing or romantic vacation taken by parents-to-be before their baby is born.
Our friends Ally and Adam are a few months ahead of us in the first-time-parent adventure and when Ally told me about their planned babymoon to Ithaca, NY, I realized that we now had a perfect excuse to go abroad.
Dennis and I have been talking for years about heading overseas together again, with me pushing heavily for somewhere tropical. I love sand and sun. Dennis wanted to reconnect with Latin America so we focused our attention to the south. Unfortunately, with a baby coming we needed a relatively inexpensive vacation and we couldn't afford to use up too many of our vacation days (no maternity/paternity leave in DC).
We looked into the Dominican Republic, Belize, Nicaragua, and Mexico. After talking to some returned Peace Corps Volunteers about the DR, I learned that it is resort heavy, with little opportunity to explore the country. Belize is a dream of mine but at nearly $700 per ticket we had to scratch it off the list. Nicaragua was tempting but, like Mexico, it wasn't calling to either of us.
On a whim I checked flight prices to Panama. We haven't been back to visit since we finished our Volunteer service in October, 2009, though I periodically check flights. Usually they are around $550. Astoundingly, we found roundtrip flights on the dates we wanted for $280. In seconds our decision was made.
One month later our bags were packed (one of which is a large checked bag dedicated entirely to gifts for our communities) and we were on our way.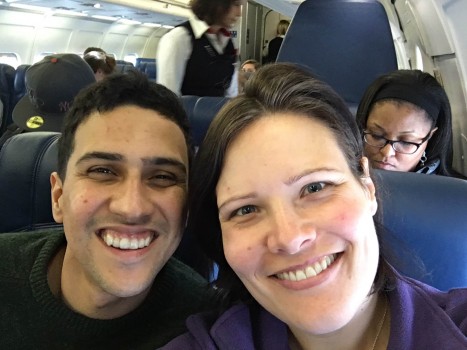 At 9:30AM we took a Lyft from home to Union Station, an Amtrak train from Union Station to BWI (Baltimore), and then hopped on the first leg of our Delta flight to Atlanta. While BWI leaves much to be desired, ATL is an awesome airport. We had some pretty good sushi (for an airport), though I was limited to California Rolls because of the baby.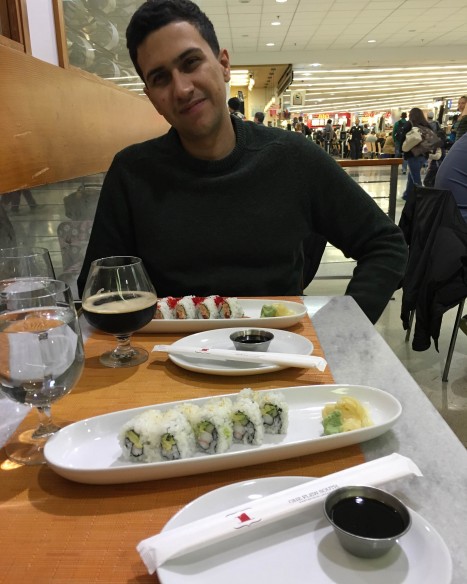 There was an intense storm in Atlanta so we sat on the runway for an hour, and once in the air there was a lot of turbulence. We eventually touched down in PTY (Panama City) just after 10PM. We were exhausted. I had reserved a car through Hertz and we made our way down to pick it up.
The Expedia reservation was $102 for a small car for 8 days. Seemed too good to be true but I was thrilled. Turns out, however, that Panama requires their car insurance for $30 per day plus a bunch of random taxes. We ended up getting the car for 7 days for $425. We argued and haggled for a long time and checked with other companies. By midnight we were too tired and I was too hangry. We switched to Dollar Rent-A-Car who gave us a free upgrade to a crossover SUV (instead of the Suzuki Jimmy):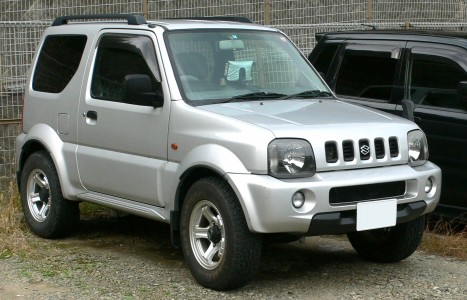 As cute as this little manual transition jeep is, we're happier with "Penny", our Hyundai Santa Fe: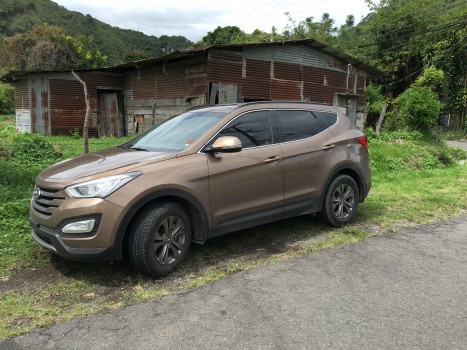 Cranky and incredibly tired, we headed into Panama City, about 30 minutes from the airport. We rented a GPS from the car rental place since neither of our phones are international ($2.50 per MB if we accidentally use our data!). While the GPS works fine, we had forgotten that there aren't any addresses in Panama. Even our hotel for the first night is listed only as Calle Ricardo Arias, Panama City. The GPS wouldn't accept that as an address and the street itself wasn't labeled. We made our way to the general area, now approaching 1AM, and proceeded to ask a few different people for directions.
Eventually, we arrived. The Royal Sonesta Panama is beautiful.
We walked into our room (where the A/C was set to freezing) and promptly passed out.