Dennis woke up early today, kissed me on the forehead, and went upstairs for complimentary breakfast at the hotel. Shortly after he sent me a message: It's nice up here. Incredible views of the city. Not one for breakfast, but easily tempted by good views, I crawled out of bed.
The complimentary breakfast spread at Royal Sonesta Panama was impressive. The dining area was beautiful. All of it paled in comparison to the 360 degree views of Panama City.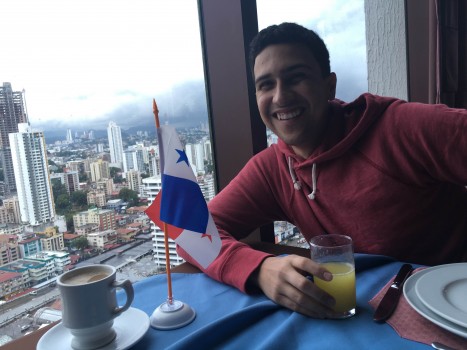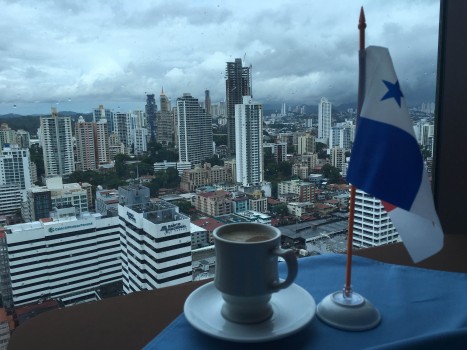 After breakfast and checking out the various vistas, we made our way to Penny. We drove along Avendia Balboa on our way to the new Peace Corps office in Ciudad del Saber.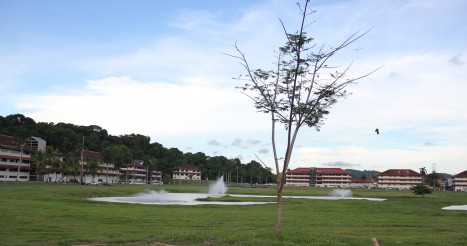 It was wonderful to see everyone again!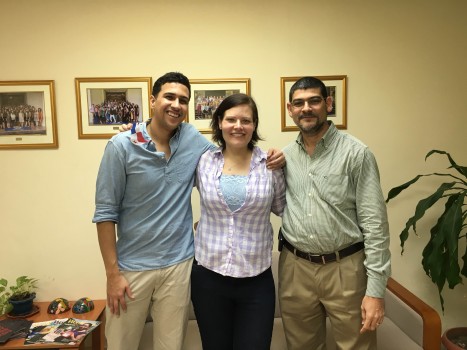 Raul, our former training manager who is now the Director of Volunteer Support, was a gracious host, giving us a tour of the new office. It's huge! We also saw Vielka, who now works in the medical wing (yes, there is a medical wing). Doctora Lourdes was also around, and Elizabeth, whom I used to work with on VAC funding.
Dennis reconnected with Vicky and Rolando, his language teachers during Pre-Service Training.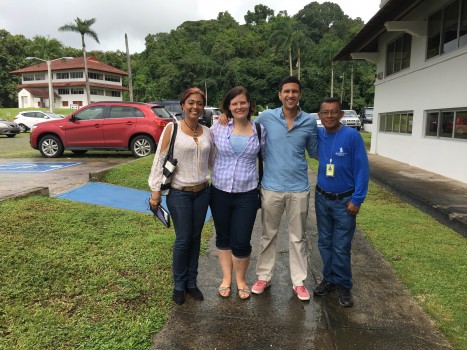 Our visit to the office was short but wonderful. We went during lunch, so as not to disturb people, but that meant we didn't get a chance to see Gil, Raymond, or Francisco. We also missed Maria Elena, who is off working in the interior. Next time!
Our next stop was 250km away: Santiago. We were dreaming of gyros from Daytona's for dinner.
A little less than a year into our Peace Corps service back in 2008, a group of us discovered Daytona's Restaurant. Run by an old Greek man, Daytona's became our go-to spot for food in Santiago. We were obsessed with his chicken gyro on fresh, handmade pitas. Dennis and our friend Adam were also pretty passionate about the berenjena (eggplant) pizza. I couldn't tell you how many of those pitas (sin cebolla, sin tomate) I ate, and they were worth every penny.
At the end of our service the owner (whose name is not Daytona) moved to a new location a few kilometers south and we were pleased to hear he was still there. I have to admit, though, I was worried the gyro wouldn't live up to our memory. At the time we were subsisting mainly on thrice fried white rice and boiled bananas. Anything would seem like caviar.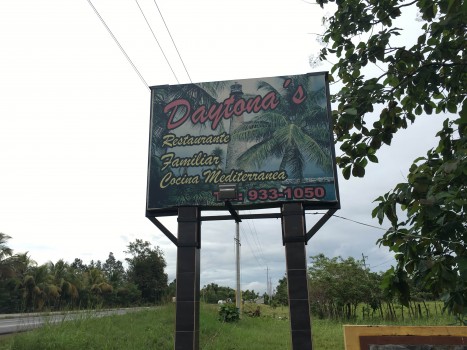 I am pleased to report that the gyro de pollo was just as delicious as we both remembered.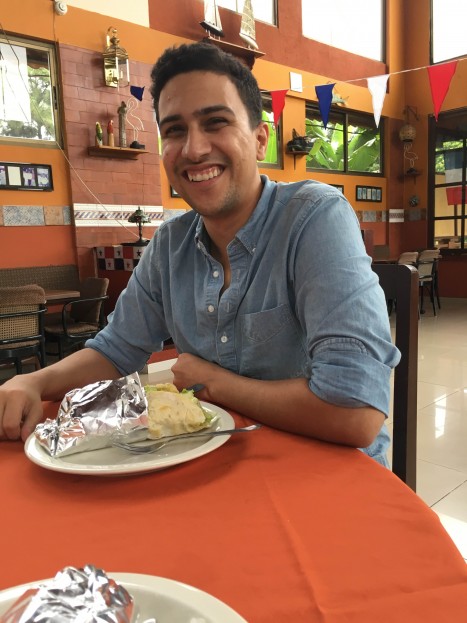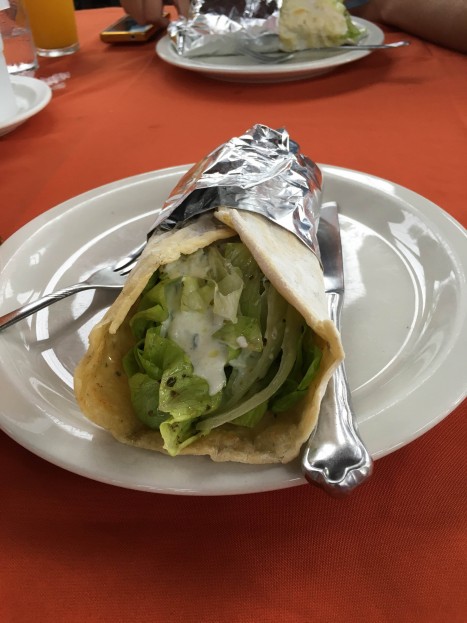 And we each ordered a pizza because, well, we were at Daytona's. Also, the gyro was $4 and the pizza was $5. Crazy.
I do have to admit that while the pizza was far better than any other pizza offered in Panama (I'm looking at you, Pizza Happy), we definitely have better in DC. That gyro, though…
After stuffing ourselves we were back on the road. There is now a mall just south of Santiago: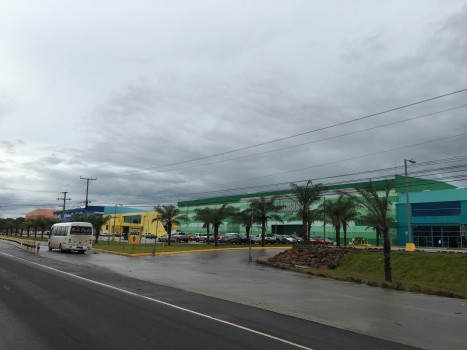 But everything else, including the Hotel Piramidal, look pretty much exactly the same:
We bought a glow-in-the-dark soccer ball for Dennis' community that needed to be inflated so we swung by the Machetazo for old times sake to buy a pump. It has been completely remodeled and is actually super impressive inside.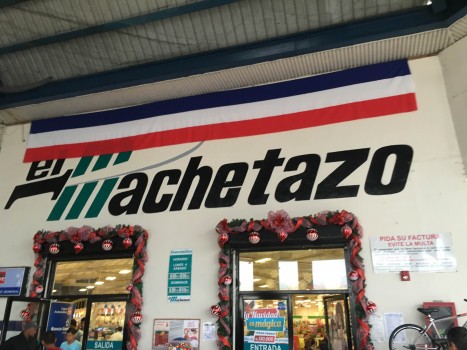 The KFC is now a Dairy Queen, but not to fear. There is a new, gigantic KFC just down the road, next to a new Pizza Hut. It's crazy how much can change in just 6 years.
We left Santiago around 5PM and started the trek to Boquete. At 233km, it was supposed to take us a little less than 4 hours. Unbeknownst to us, the entire Pan-American Highway is under construction from Penenome to David. The drive was slow, dark, and interspersed with rain storms. It was not a pleasant journey. We were very thankful that we had a crossover with automatic transmission.
More than 5 hours after leaving Santiago, we arrived at el Valle Escondido in Boquete. We booked through AirBnB to stay in the villa of a woman and her husband, who rent out their two extra rooms. When we arrived we got a quick tour and then immediately crashed. We covered nearly half the country today!