After 7 weeks, 35 houses, and 5 separate offers, we might finally have a house.
It all started when we met our realtor, Adam Isaacson, in late March. He was recommended by a close friend, with a supporting recommendation from a guy we met at a party, which was good enough for us.
Adam has an amazing ability to talk to anyone and make you feel like you've been friends forever. I was worried that Dennis wouldn't like Adam because he hates being "sold" on things. Realtors have a reputation for being schmoozy and inauthentic. Adam is neither of those things and we both liked him right away.
Being completely new to home buying, Adam walked us through the process and explained his role. We told him our budget and shared our thorough list of must haves, important items, and things we'd like to have. We were very organized: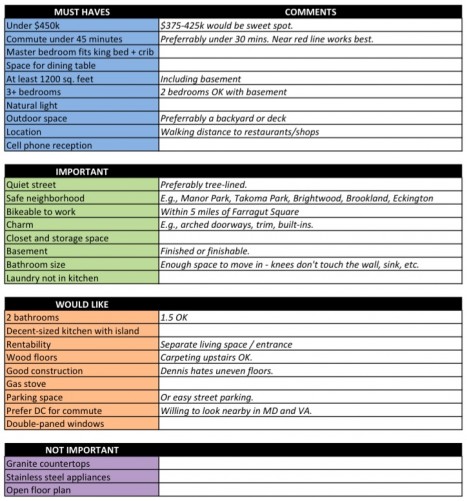 We got pre-approved for a loan, which coincidentally matched the amount Dennis and I felt comfortable spending. Although we probably could go higher than $450K, our financial sweet spot was $375K – 425K. We settled on this number after considering the type of loan we wanted (conventional 30-year fixed), our downpayment (5%), and our goal to keep our mortgage below one-third of our monthly income after taxes, retirement, health insurance, etc.
Now, for those of you who are not from the DC area, $450K might sound like a solid chunk of change. I actually did myself a huge disservice by browsing Zillow in my hometown of Portland, Oregon. Oh, the houses you can buy in Portland with $450K. D.C., unfortunately, is a whole different ballgame.
Dennis and I went to an open house on our own, to get started. 5119 N Capitol St NE was listed at $450K, less than half a mile from the Fort Totten metro station. It was cute, but with little for comparison we needed to keep looking. It later ended up selling for $460K.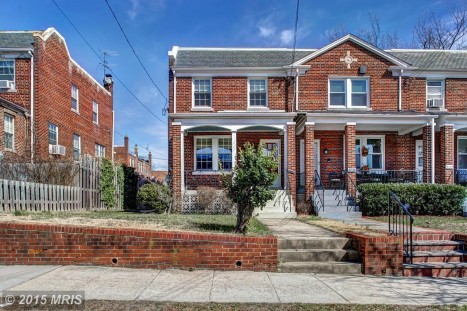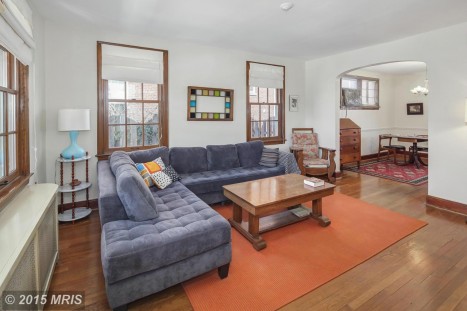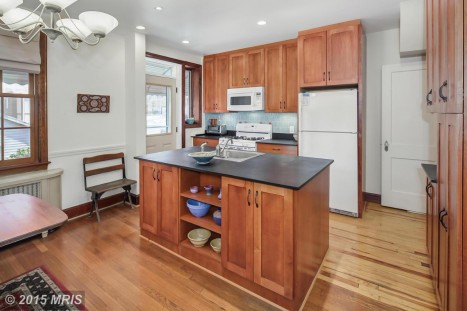 To give us a reality check, given our extensive wish list, Adam started us out at some "fixers".
3005 Perry Street was listed at only $229K and was a standalone home. Though nowhere near a metro, it was kind of cute: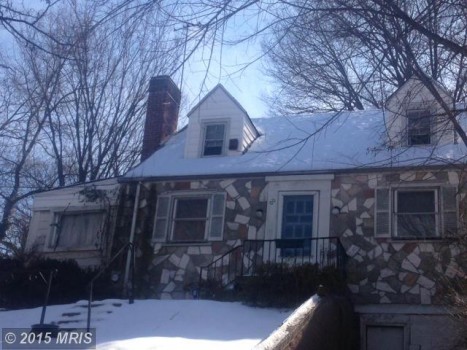 But the structure wasn't sound and would probably need to be torn down.
This adorable house at 3810 22nd St NE was listed for $329K: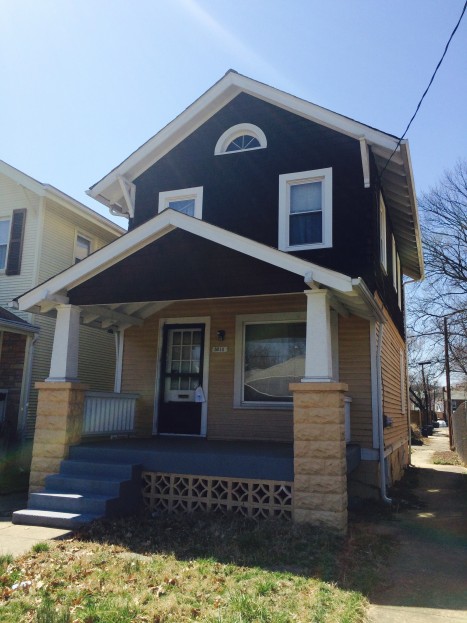 After one more fixer (619 Jefferson St NW)…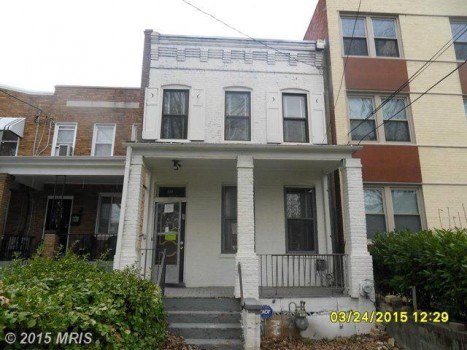 …I became despondent. These houses were mostly tiny, in undesirable neighborhoods, and in need of hundreds of thousands of dollars worth of work. We weren't in the market for gut jobs, nor did we have the skill set, patience, or money required to take on these renovations.
But I couldn't give up just yet. I've been wanting a home for years and the time was right. On the advice of a man I met at an open house, I switched from Zillow to Redfin (sage advice), and continued my hunt.
Adam's colleague, Matt, took us to see 720 Marietta Place NW, a classic old rowhouse.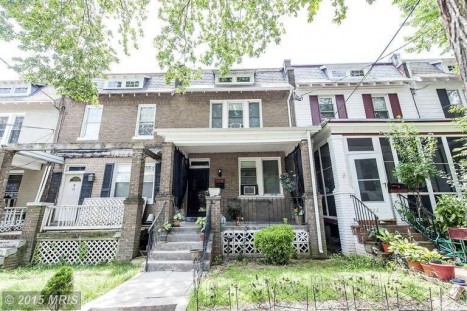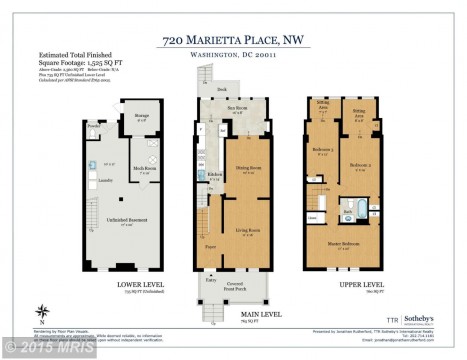 The neighborhood wasn't great, it was more than a mile from the metro, and it needed a lot of work, but it was livable and had so much potential.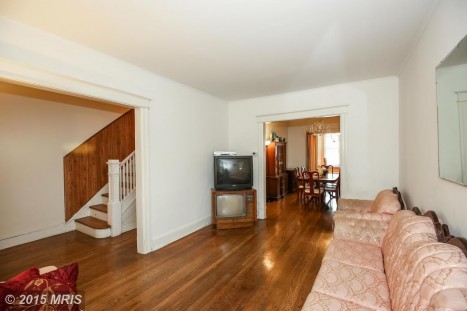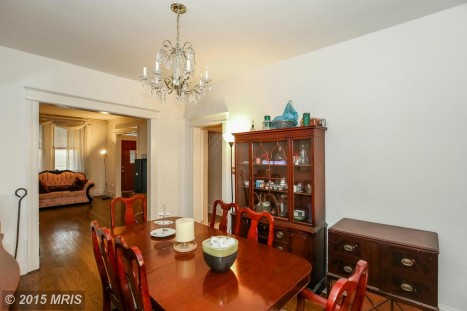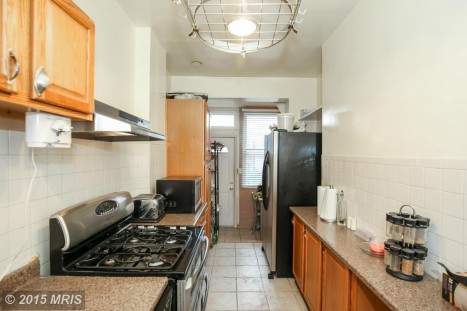 The house was listed at $435K, which seemed crazy to us and to Adam. The comparables didn't support that number and the addition on the back of the house slanted heavily, undoubtedly necessitating expensive repairs in the future. We offered $380K and were promptly rejected.
Although I had already started envisioning us living there and I had started mentally decorating and renovating, it wasn't hard to let this one go. If I'm honest with myself, I knew it was more than we could handle and it wasn't for us. But after seeing so many horrible homes, I had talked myself into something that wasn't quite right.
Thankfully the stars did not align, and so the search continued.
Next up, 43 Underwood St. NW, a cute, completely renovated duplex in Takoma: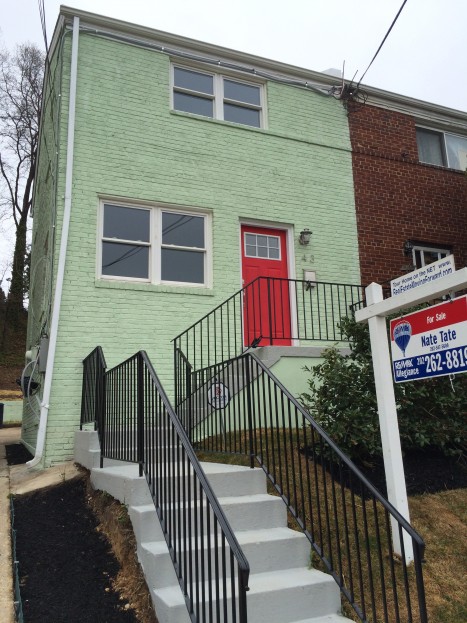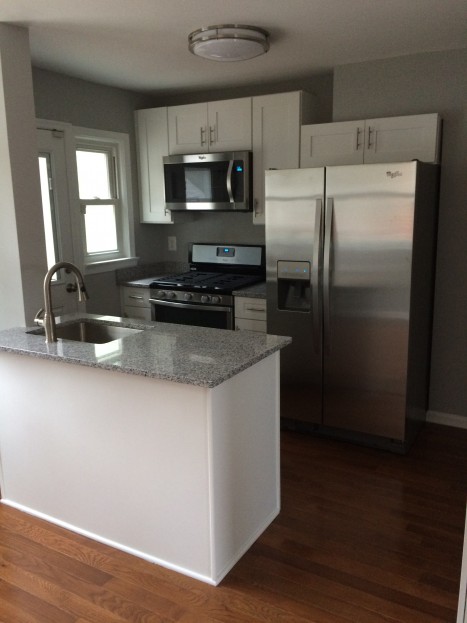 But with only 2 bedrooms, less than 1200 square feet, and a price tag of $435K, we moved on.
6118 Blair Rd NW would've worked and was only $350K: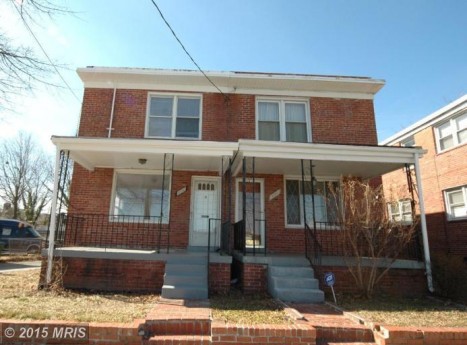 But it was directly across from a liquor store on a busy street: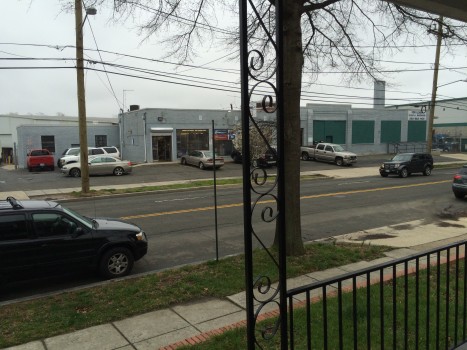 Location ended up being a deal breaker for the next house, too. 1225 Rock Creek Ford Rd NW was decent enough, listed at $449K, but a 24-hour McDonald's drive-thru was literally in the backyard: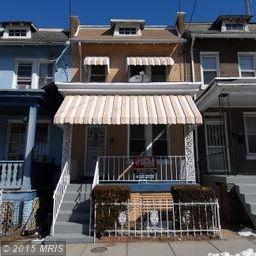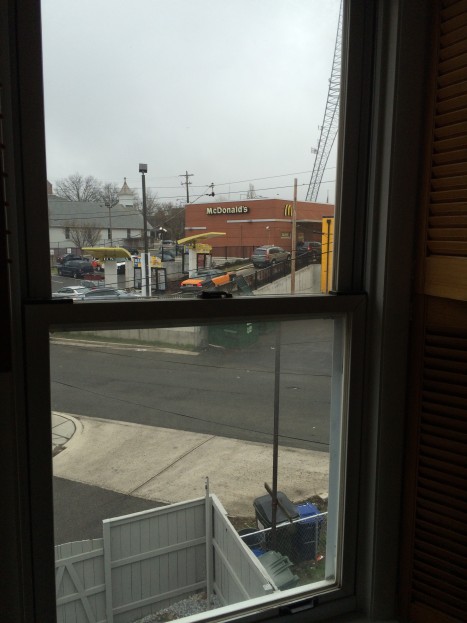 It seemed like every house we saw had at least one significant deal breaker. But our next stop, in Petworth, checked a lot of boxes. 5231 8th St NW took us back to the traditional NW DC rowhouse.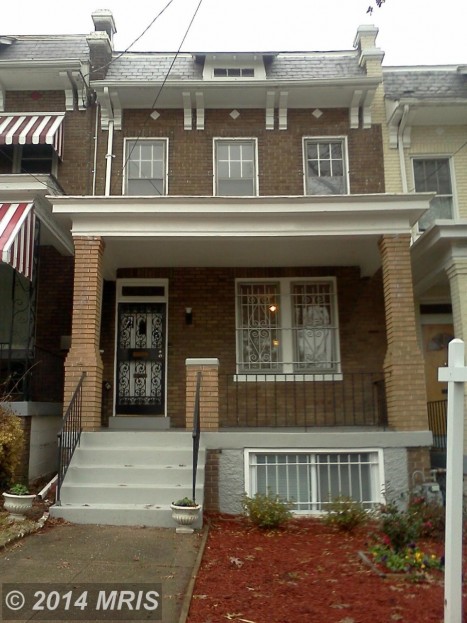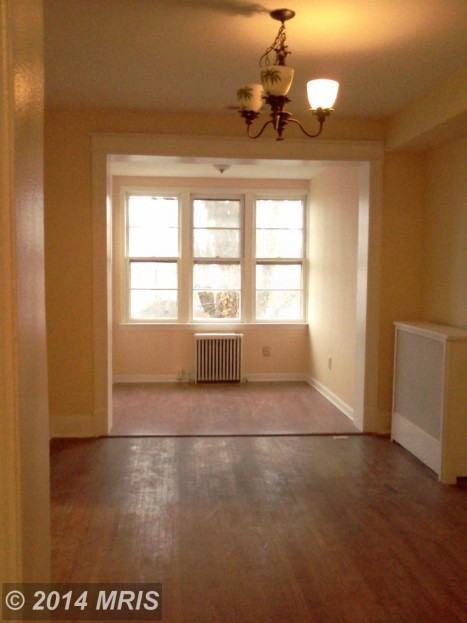 Although located across from a school and also more than a mile from the metro, I loved the potential of this house. It was at the top of our budget but it was big and only needed a little bit of work. There was another offer on the table so we added an escalation clause to our offer, up to $465K. In retrospect, I'm glad this one didn't work out because we were really pushing our budget. We ended up pulling our offer after a few days because even though it would "work", it just didn't feel like what we wanted.
Next up we looked at a beautiful 2 bed, 2 bath condo at 3519 14th St NW: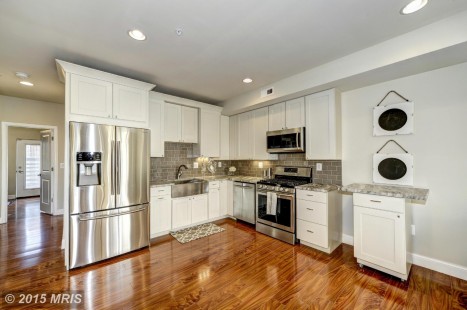 Listed for $469K, it was above our budget but I wanted to see what we could get in our current neighborhood. It was an amazing location and a great condo but it was too small for our needs and ended up selling for $480K.
We then headed out to the Maryland/DC border to see a standalone craftsman at 3722 22nd St NE: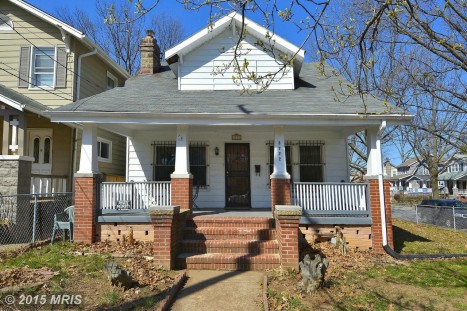 At $430K it was within budget with great curb appeal, but the layout was weird and it needed too much work. The following day we went on an Open House extravaganza, seeing 8 houses in 3 hours. Here they are:
618 Somerset Place NE (no charm and needed work):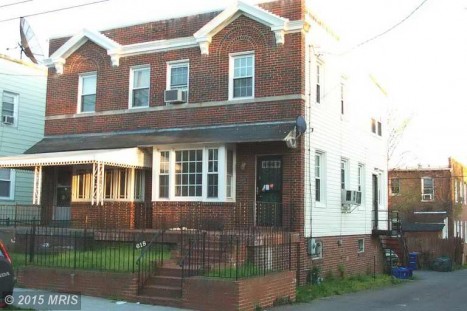 29 Underwood St. NW (too small and needs too much work):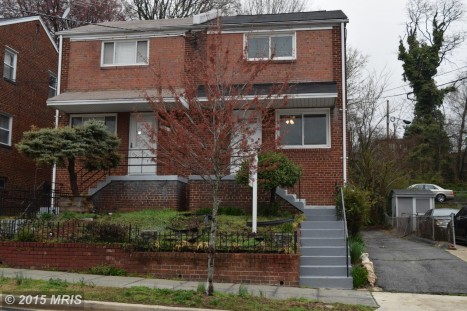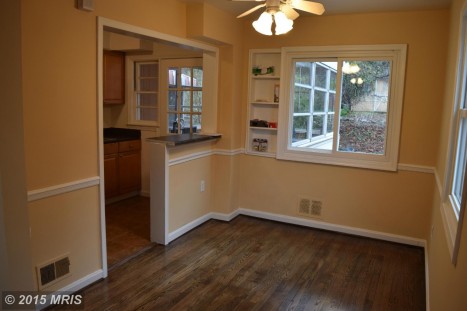 420 Oglethorpe St NE (too dark, needs too much work):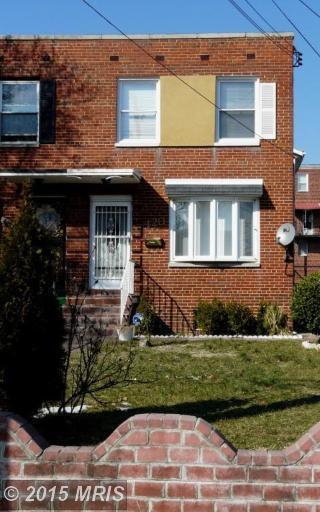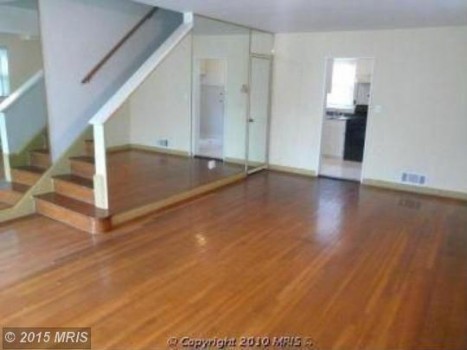 310 Bryant St. NE (beautiful but too expensive. It was listed at $469K and ended up selling for $528K!):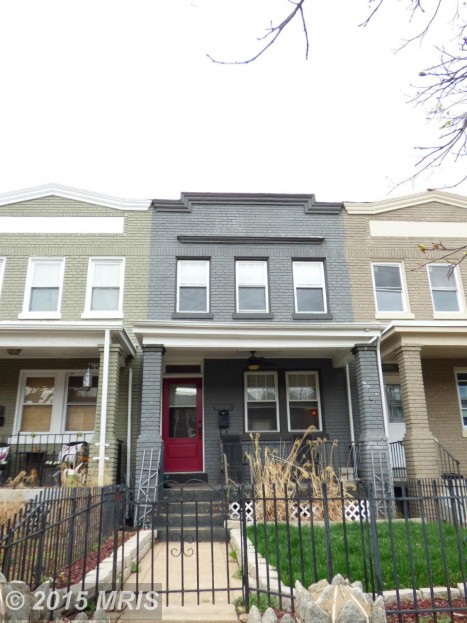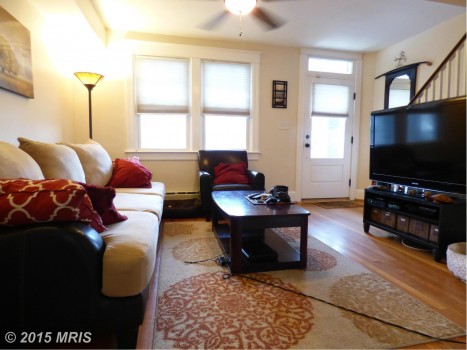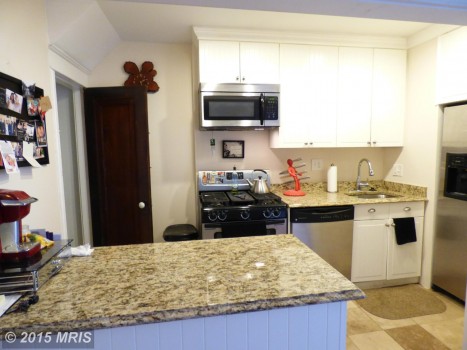 2946 Mills Ave NE (such a cool, quirky house but would need a lot of work and wasn't right for us):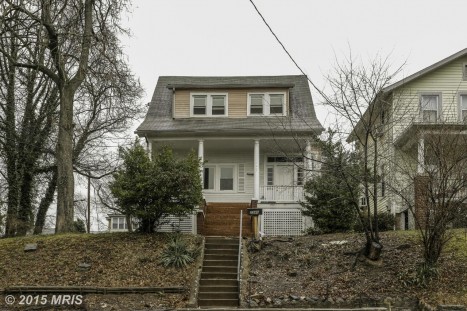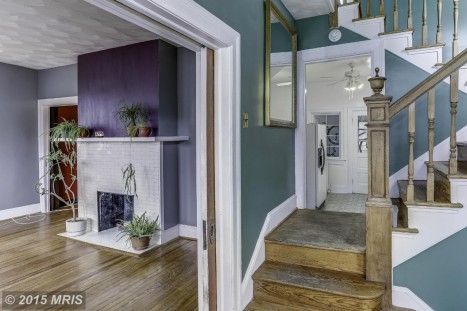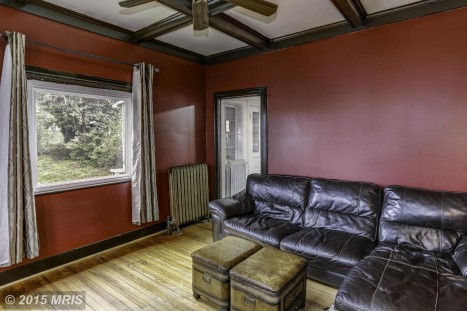 1424 Montello Ave NE (really hated this one- the floor plan was upside down. I can't believe it sold for $435K. I guess location really is everything):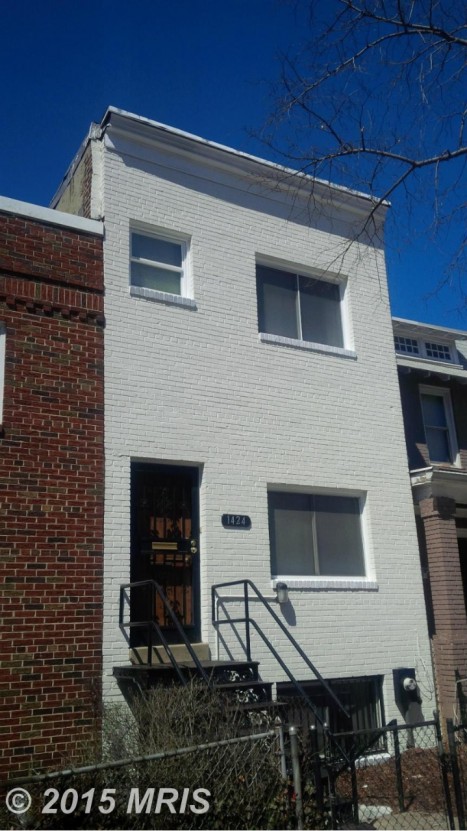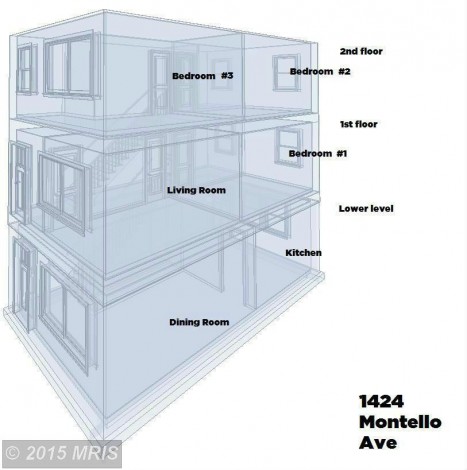 423 18th St NE #8  was a gorgeous 2 bed, 2 bath condo. Top of the budget but absolute show stopper. We'd like to start a family some day, though, so it just didn't meet our needs: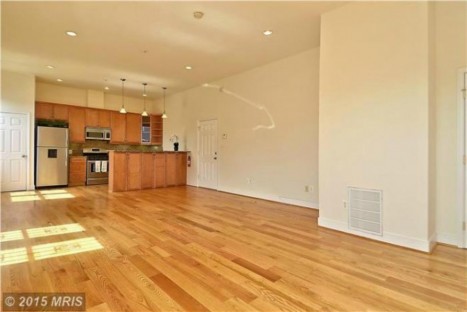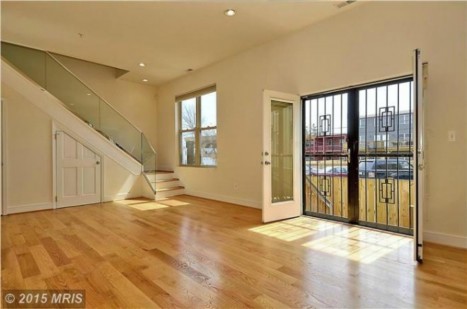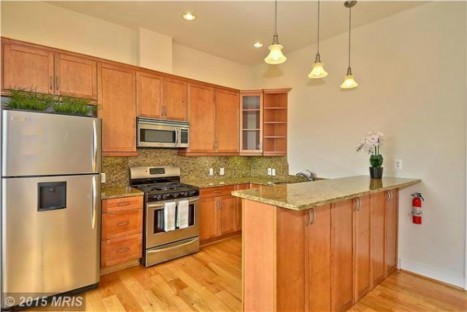 Of all the houses we saw that day, there was only one that stood out and it was the first house we had found that we both really liked. Across the street from a community center, a 0.8 mile walk to the Takoma Park metro station, and only half a mile from adorable downtown Takoma Park, we were excited about 6335 Capitol St NE. Listed at $385K with 3 bedrooms, 1.5 baths, a basement, and a great yard, we were ready to make an offer.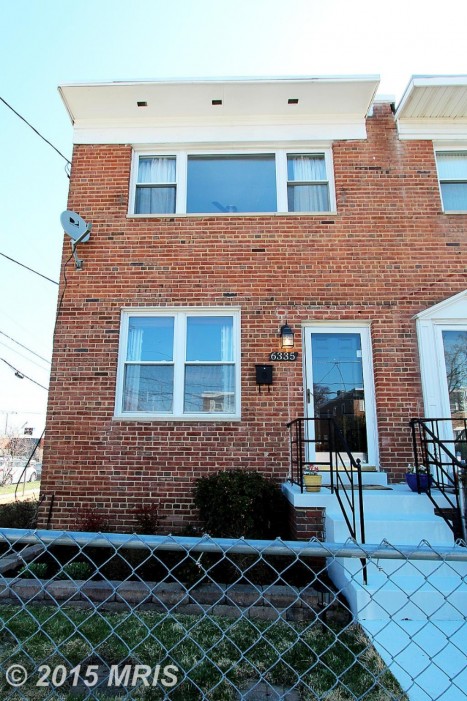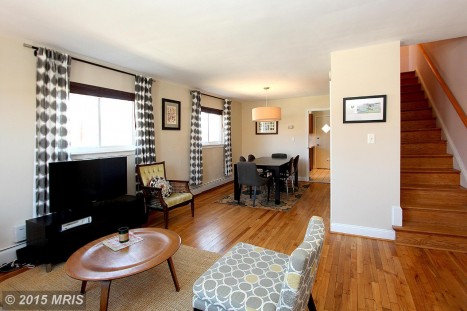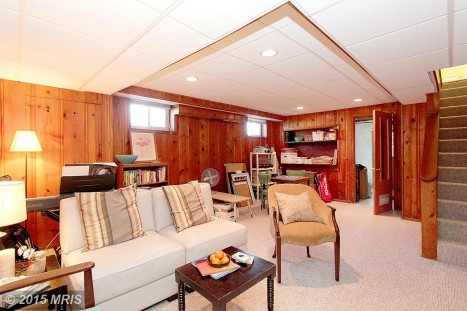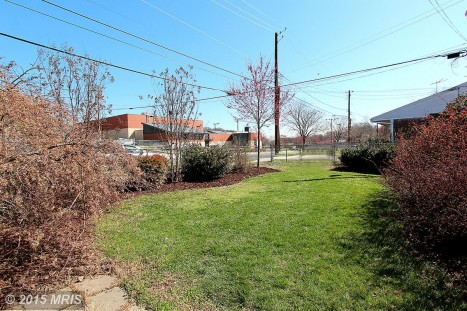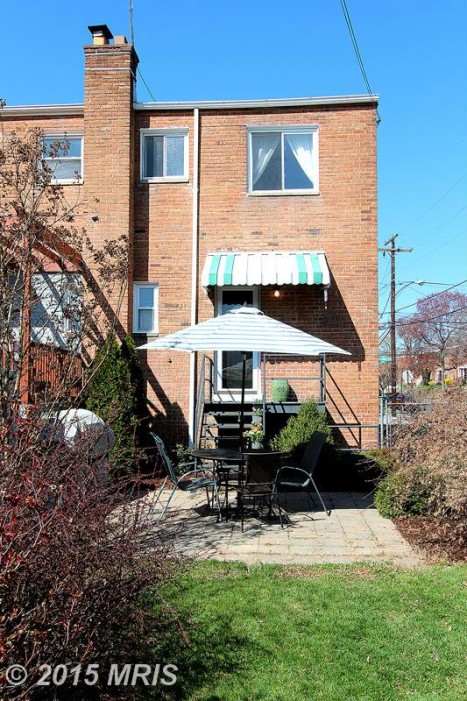 We started at $385K (asking price) with an escalation clause of $5,000 increments up to $415K. I was so excited. It was such an adorable little house, exactly what we had been looking for, in a great little neighborhood walkable to restaurants, a brewery, and lots of parks. We felt confident in our bid, considering we were willing to go $30K over the asking price. But, in the end, we lost.
I was crushed. The other two homes we had offered on were "well, might as well" houses. This house, though… this was an, "oh my gosh I love it here!" kind of house. I was frustrated and angry, disappointed and heartbroken. Adam, our realtor, sent cupcakes from Sprinkles to my work: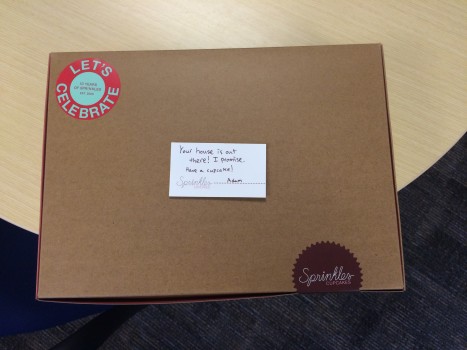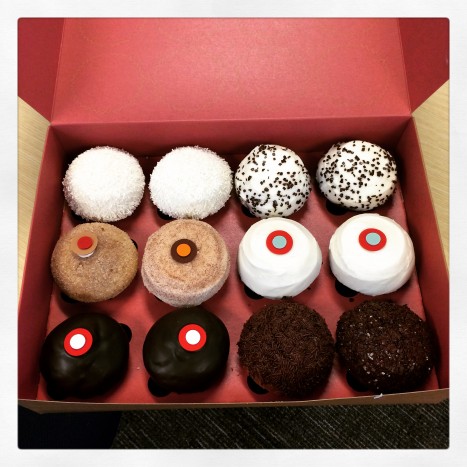 It was incredibly thoughtful of him. His unwavering faith that we would find something was much needed. We really liked that house… But, we had to keep looking and so we did.
6416 Eastern Ave NE seemed promising but it needed a LOT of work. Too much work for us, and it was on a very busy street: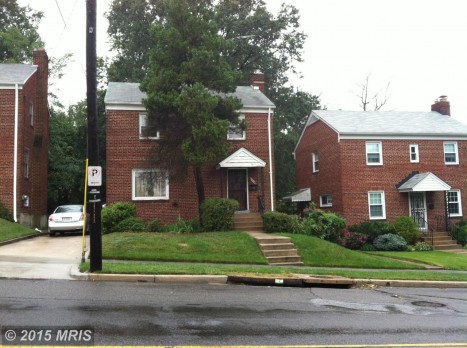 We ended up taking a break for over a week at this point, to regroup. And then we saw 8 homes in three days.
600 Tewkesbury Pl NW needed too much work: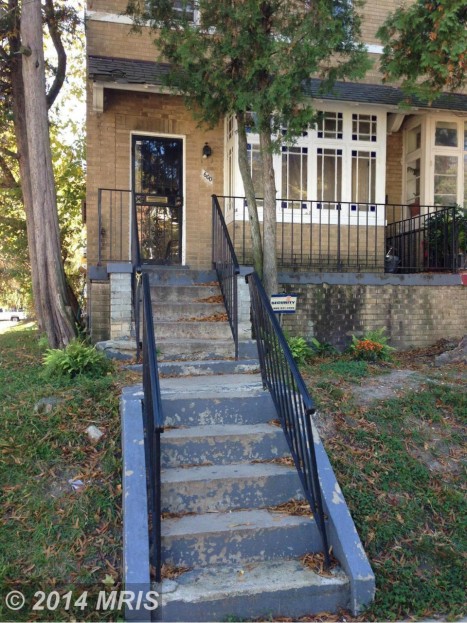 6420 7th St NW was small but had potential, despite all the wood panneling. We were about to make an offer when we were told it was under contract: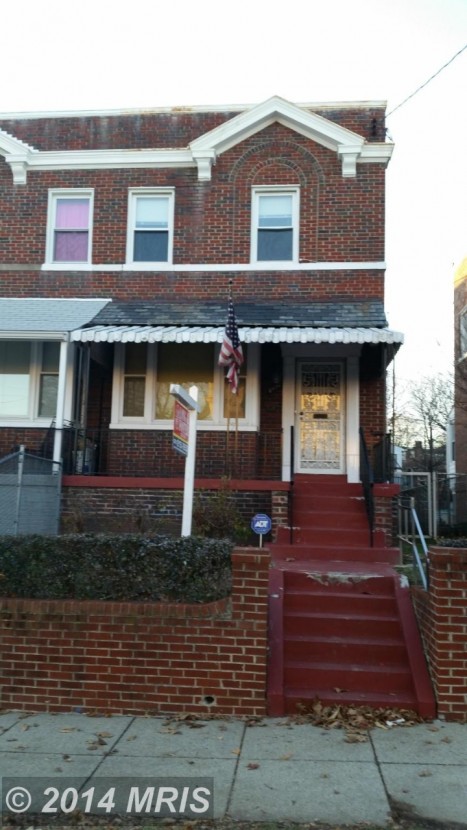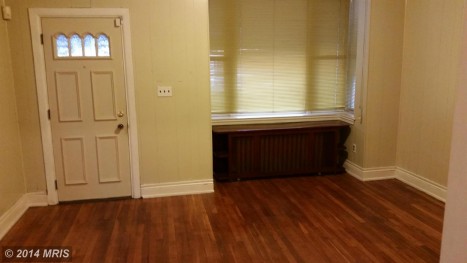 615 Gist Ave NW was cute but in the middle of the suburbs outside of Silver Spring, which would have been too big of a lifestyle change for us: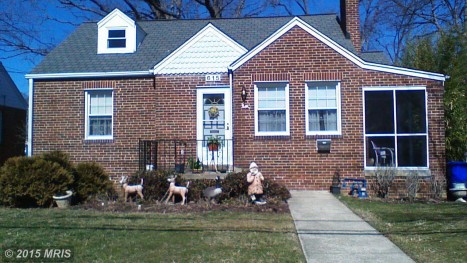 7525 8th St NW had no outdoor space and a weird layout. Plus it was hard to see past all the gold: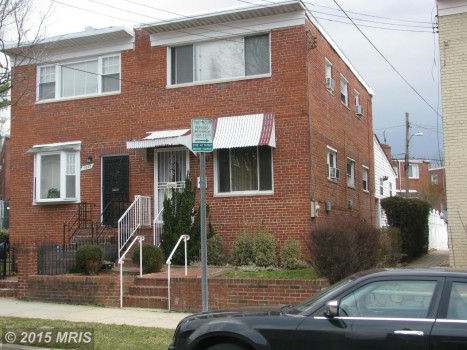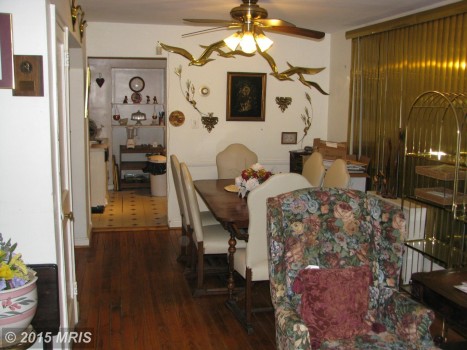 823 Somerset Pl NW was really expensive for all of the work it still needed: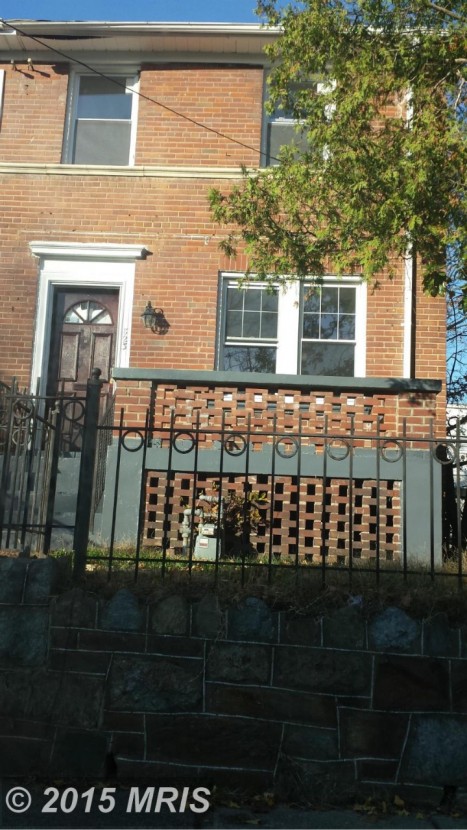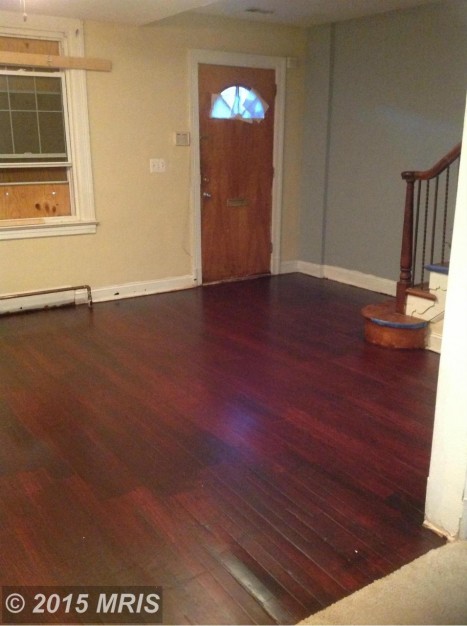 3721 36th Street in Mt. Rainier, across the Maryland border, was gorgeous. We both loved it. Built in the early 1900's it had quirky alcoves and two staircases, but had recently been completely renovated: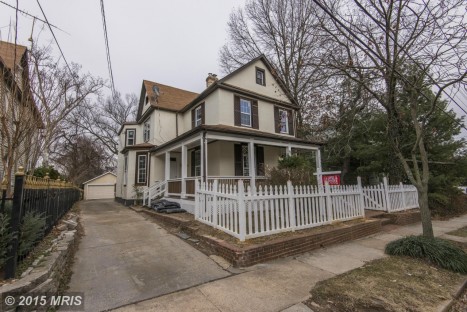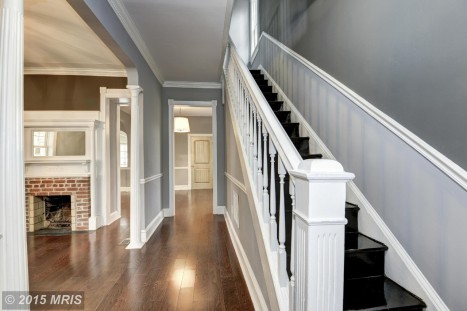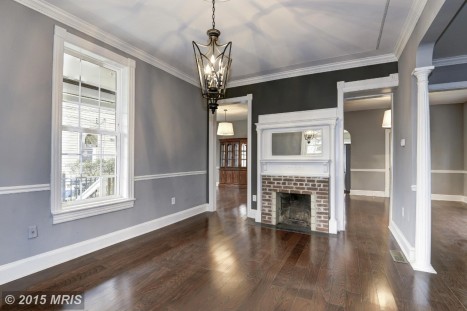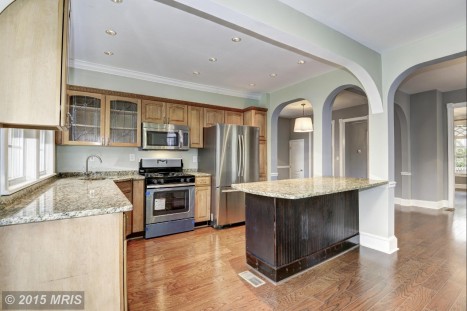 Although the house was stunning, it was clearly headed for a bidding war. It was already approaching the top of our budget and the sellers were mandating that everyone release their rights to an inspection. We quickly bowed out, knowing that staying meant a lot of stress, headaches, and probably way too much money.
We moved on to 1517 Channing St. NE but we didn't like the location very much and weren't crazy about the house: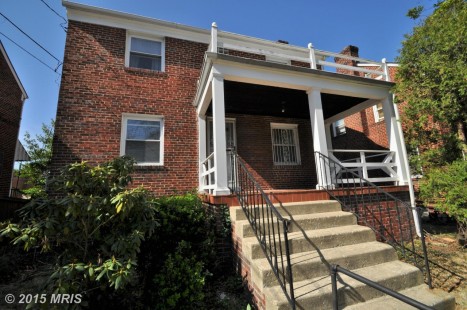 A few days later a listing popped up that seemed really promising. 6220 5th St NW was in the Brightwood neighborhood I'd been hoping for and the photos online were adorable. It seemed perfect so we set up a viewing on Dennis' 30th birthday, just before heading out of town: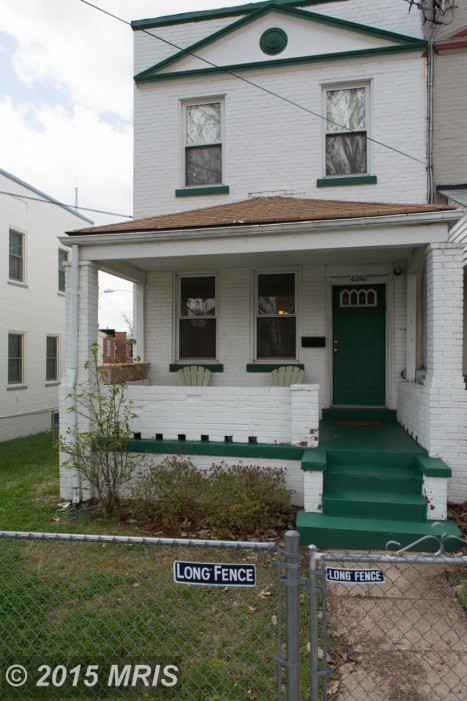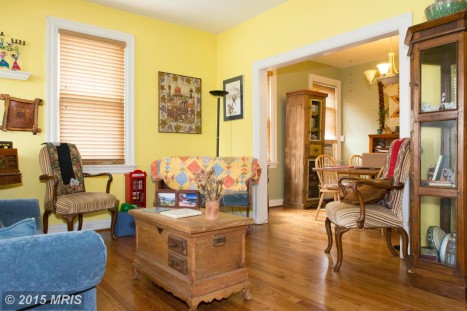 Even though it was well within our budget at $395K, it just didn't feel right to me when we walked through. I still can't explain it, I just wasn't feeling it.
After an awesome weekend in Philadelphia celebrating Dennis with friends in a loft in Rittenhouse Square, we returned to DC and saw another home. This one was a standalone and the street was called Rittenhouse! We liked the house and I could see us living there. It had 4 bedrooms, a finished basement, 1 full bath and 2 half baths, lots of closet space, and a beautiful backyard: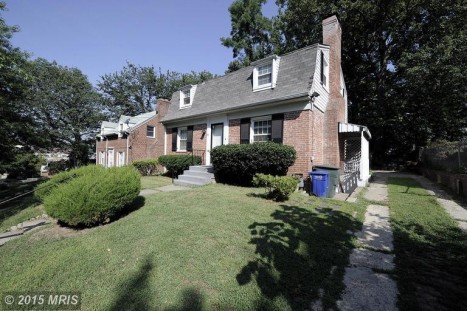 The list price was $450K but the disclosures noted $5-10K of water damage in the basement. We offered $435K, knowing that we would need to repair the basement in the near future. The owners rejected our offer, countering with the list price. We walked away. It was beginning to feel like we'd never find a home.
I'm stubborn, though. After a week and a half of feeling frustrated I asked Adam to show me a few more places. On Saturday (May 9) Adam took me to 4 homes.
114 Urell Place NE was okay but I wasn't crazy about it: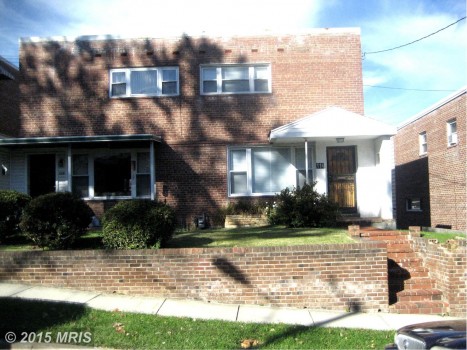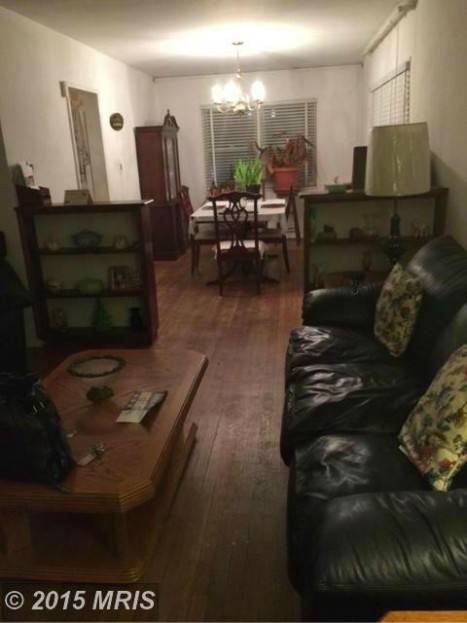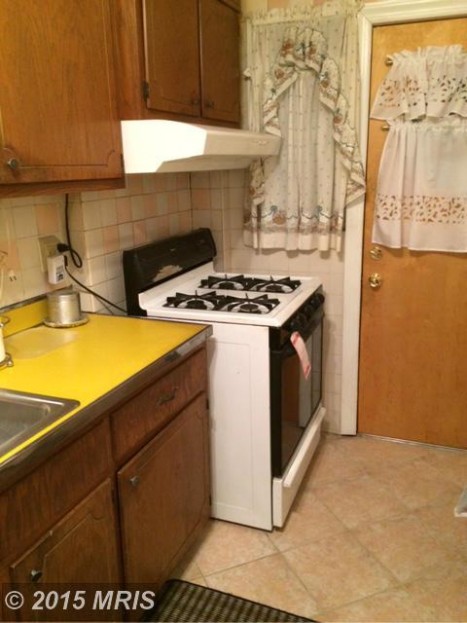 841 Oglethorpe St NE would work but I felt uninspired. I did love the bathroom though: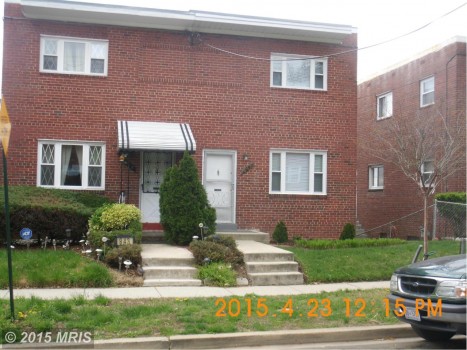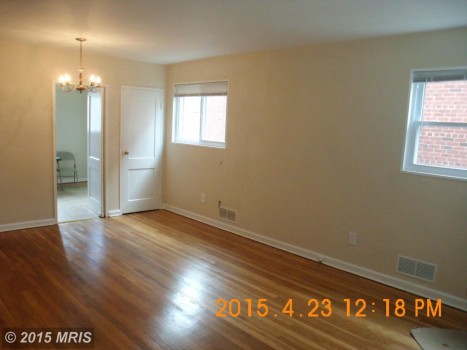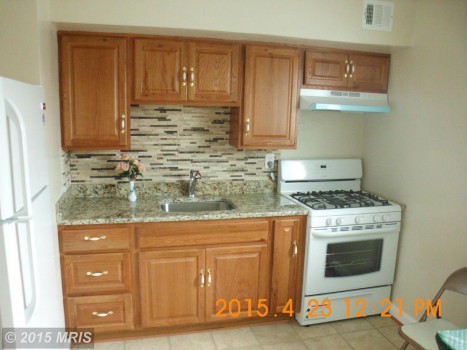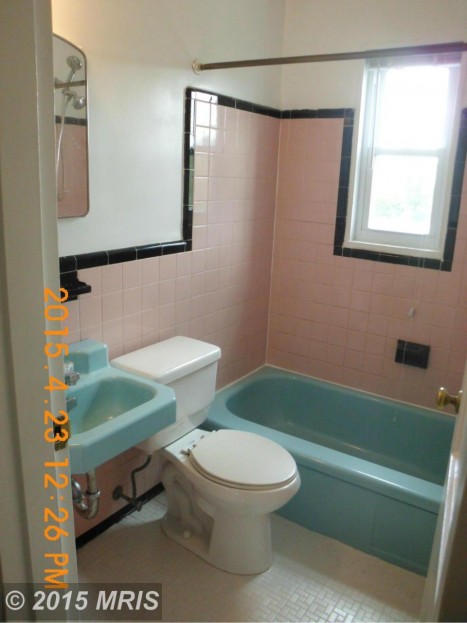 5106 Capitol St NW seemed great from the posting but was actually a single family home divided into 3 apartments (one on each floor) and would have taken way too much effort to re-convert:
5731 6th St NE also would have worked but it needed a lot of work and it was right across from a sports field with huge stadium lights that would have shown right into the bedroom on game nights: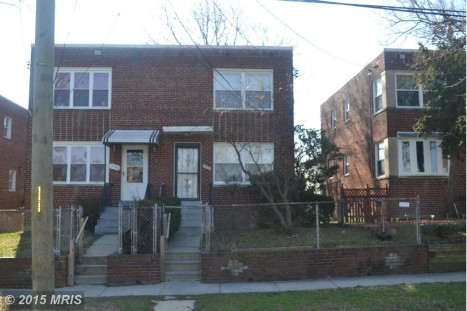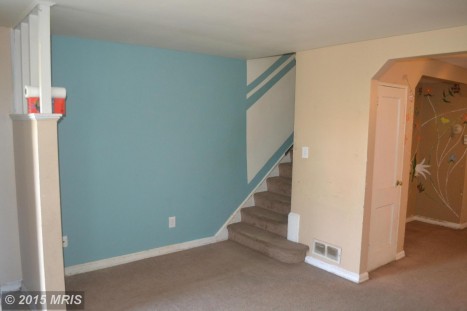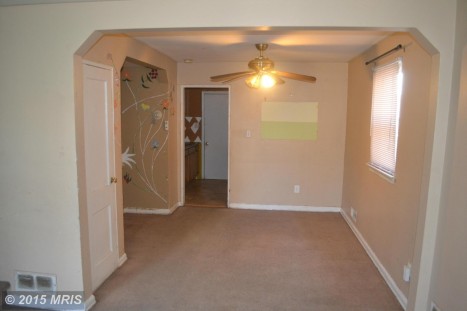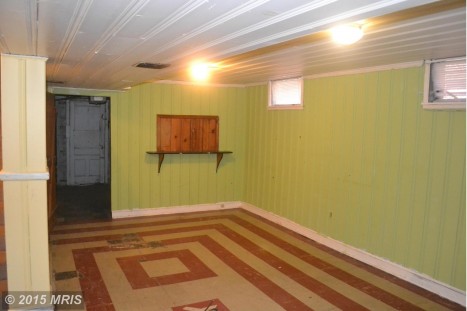 The four houses Adam and I saw on that Saturday afternoon couldn't hold a candle to the home Dennis and I had visited during an Open House earlier that morning. But, more on that house in a minute. I want to document all of the homes I saw during this search, which includes a condo I saw last Sunday (May 10) with Fan. It was only a few blocks from our house so I wanted to swing by and take a look.
Listed at $459K, 1020 Monroe St NW is a 2 bed, 1.5 bath condo with 880 square feet: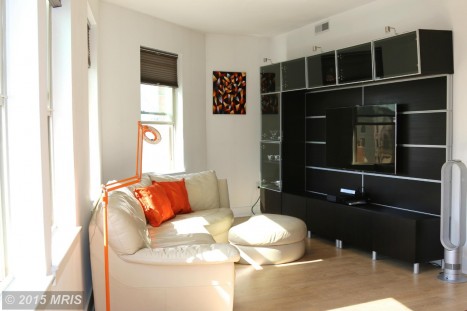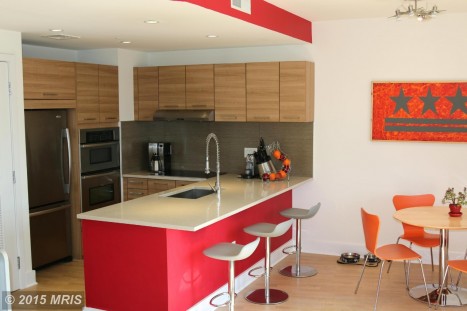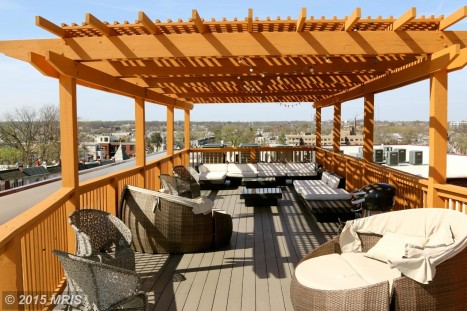 Despite how pretty it is, we need more space. It would have been nice to stay in Columbia Heights, though.
So, 35 houses and 5 offers, but this post only shows 34 houses and 4 offers!
Last week we made an offer (hopefully our last!) on a house and it was accepted! Nothing is written in stone yet, though. We still need to get the appraisal and officially be under contract. But, once things are confirmed you better believe I'll be writing another post. Stay tuned!