The past few weeks I have been the Acting Director of my unit, performing both my own role and that of my departed supervisor. While the additional duties have been educational and challenging (in a good way), I have been in desperate need of a vacation.
On Friday night I flew from a work event in Philadelphia to San Diego, California, where three of my girlfriends from my Peace Corps training class picked me up at the airport. We drove straight to our 2-bedroom, 2-bathroom ocean-view suite at La Jolla Cove Suites. The four of us stayed up until 4:30AM EST, catching up. We met as Peace Corps trainees at our staging (orientation) in August of 2007. It's crazy how much time has passed.
Over the past eight years we've stayed in touch but this is the first time we've had a Girls' Weekend. CoCo flew down from San Francisco, Deb drove down from Los Angeles, and Lydia flew in from Phoenix, AZ. The next morning we woke up to an incredible view.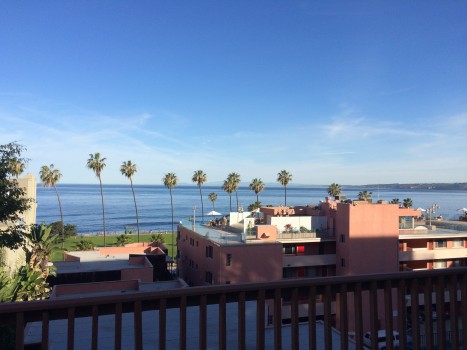 Our room included complimentary breakfast on the beachfront rooftop. Sitting in the sun, looking out onto the ocean, after a very long D.C. winter, was incredibly peaceful. It never ceases to amaze me how much sunshine, warm weather, and an ocean view can put my mind and body at ease.
After breakfast I excused myself early with a lamely concocted work-related emergency and returned to the suite to let in Kelly, another of our training classmates who recently moved to San Diego from my neck of the woods. We hastily decorated the suite for a surprise baby shower as Lydia and Deb attempted to stall the 6-months pregnant CoCo, who was insistent on heading back to her room. Thankfully we were still able to surprise her!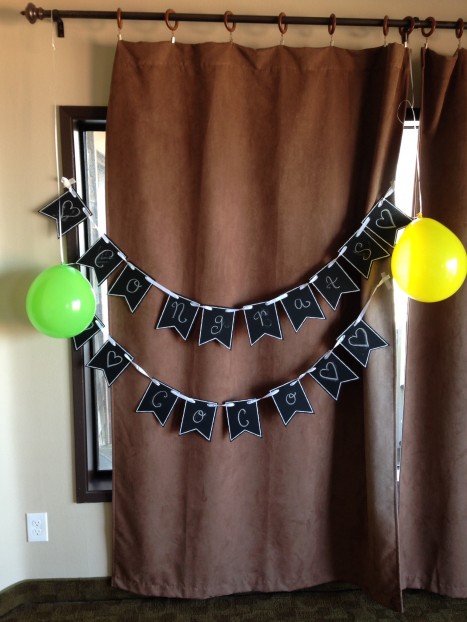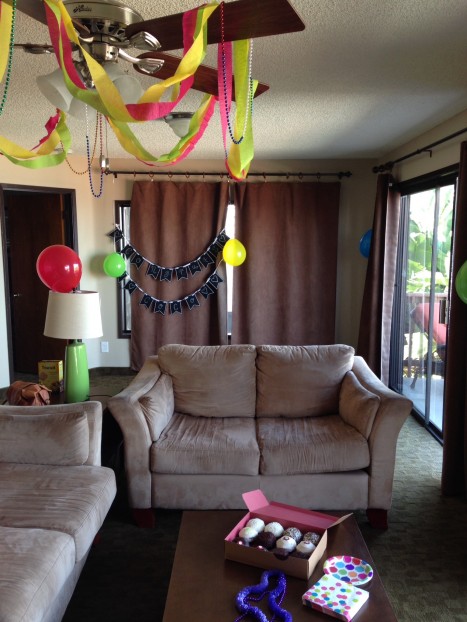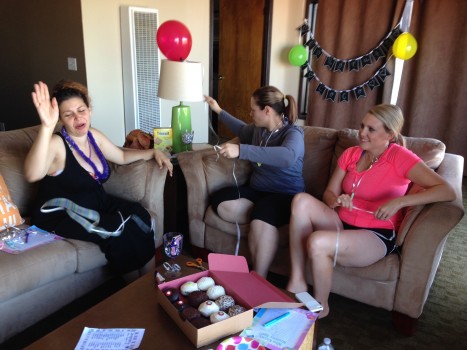 We played a few different Baby Shower games including seeing who could most accurately guess the size of CoCo's piglet bump.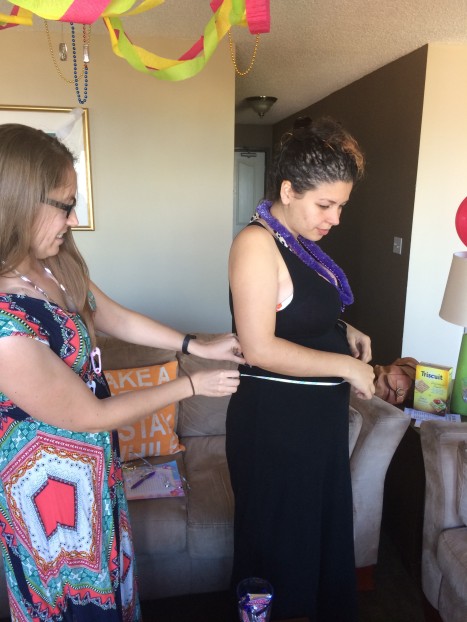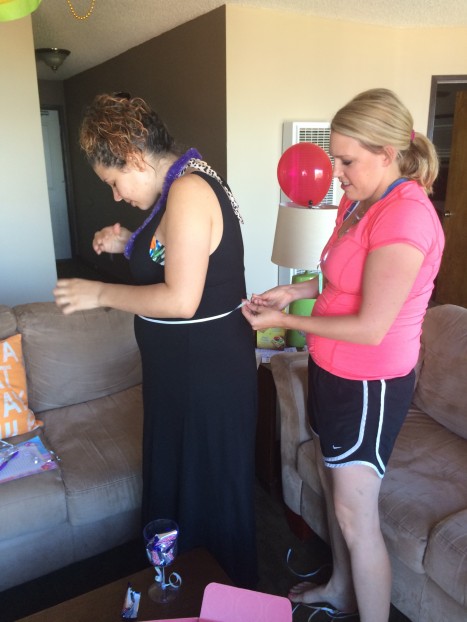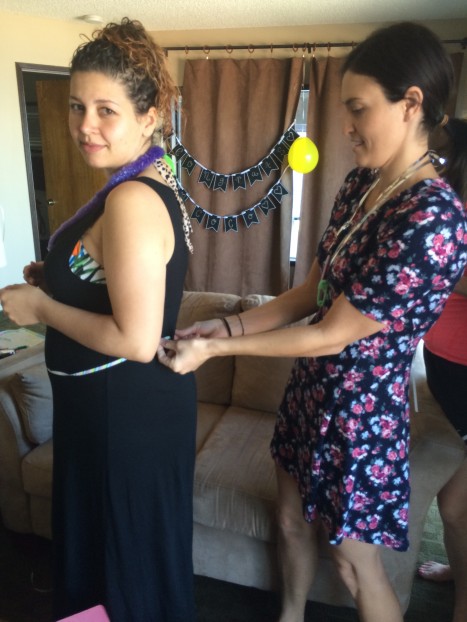 We also had to stuff a balloon up our shirts, hold a ping pong ball between our knees, and race around the living room, dropping the ping pong ball into a cup.
Unfortunately, I couldn't get the videos of Kelly, Deb, and Lydia small enough and in the right file format for the blog. I'll tinker with them some more and hopefully get them posted soon. Deb had brought prizes for each of the games: wine goblets full of chocolate. Clearly, Deb knows how to have a Girls' Weekend!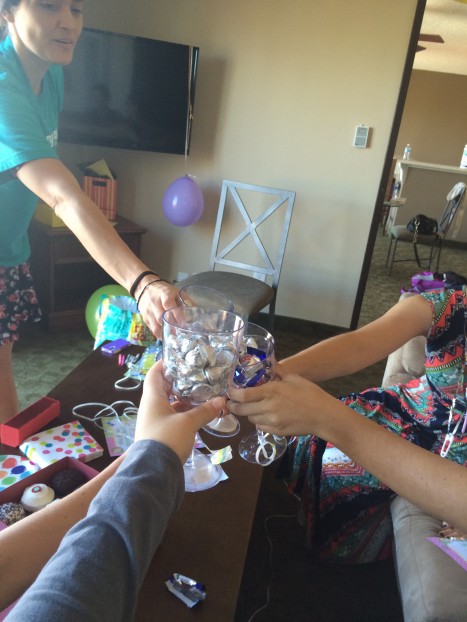 After devouring some cupcakes, we all headed down to the beach.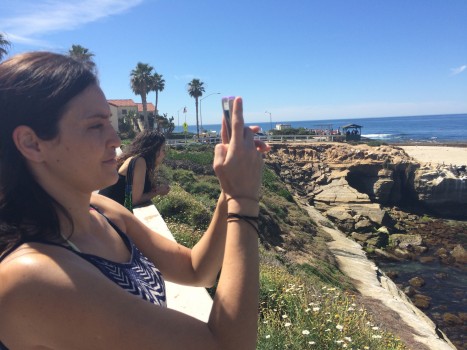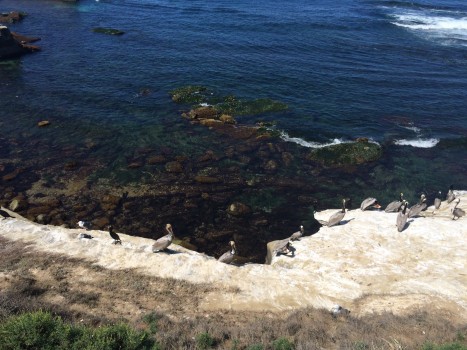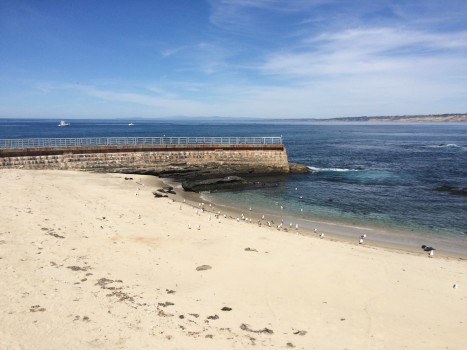 One of the beaches was closed because it is seal breeding season. We sat around and watched the baby seals sunbathe with their moms, and then learn to swim!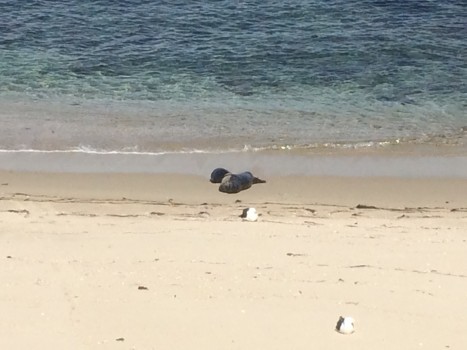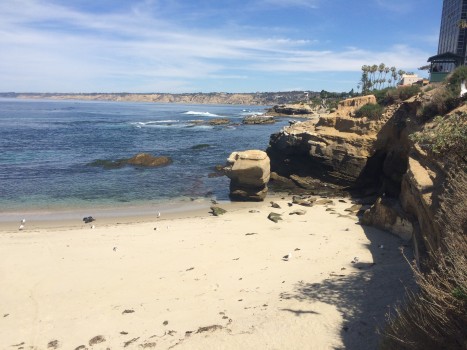 We found a little patch of sand to call our own, where we laid out on sarongs for a few hours. It was perfect.
Eventually we returned to our suite.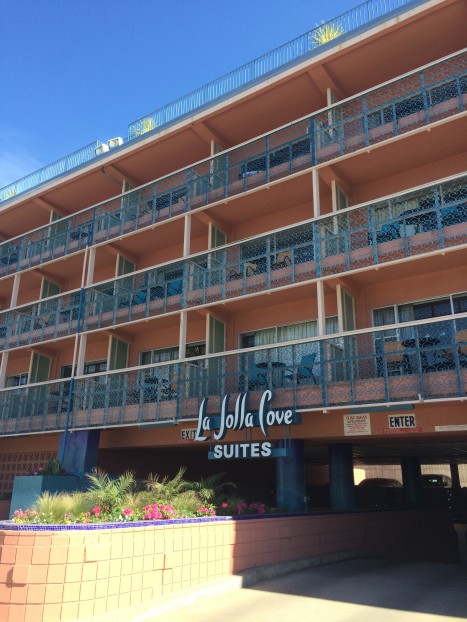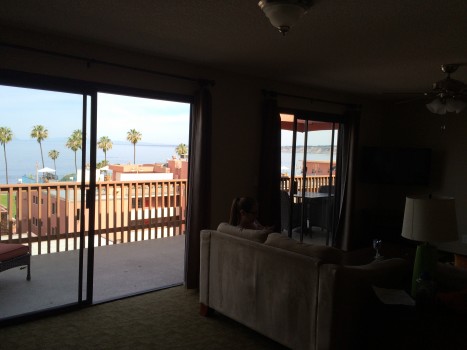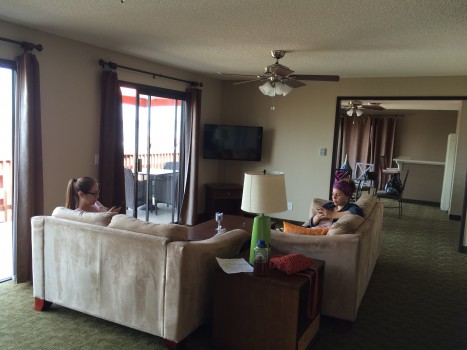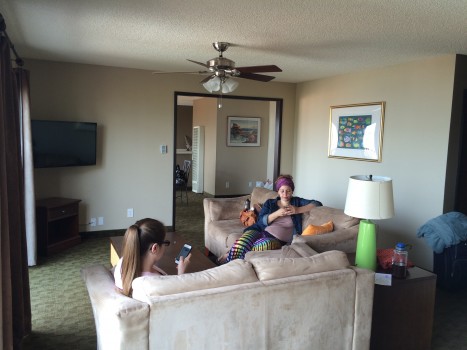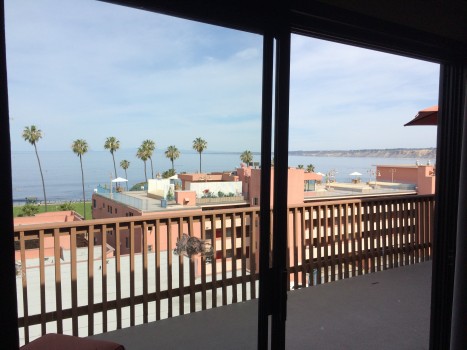 After a dip in the pool and taking turns showering, we headed out on the town. Actually, we just walked a couple of blocks to a nearby restaurant but it was plenty of excitement for us old ladies.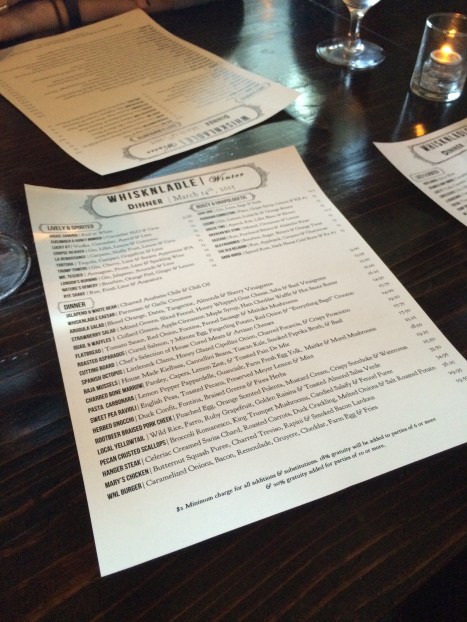 Kelly bought us all a round of drinks, except CoCo, who had to make due with trying small sips.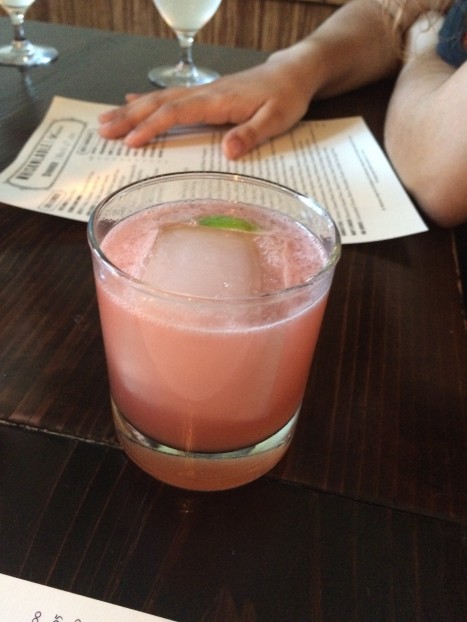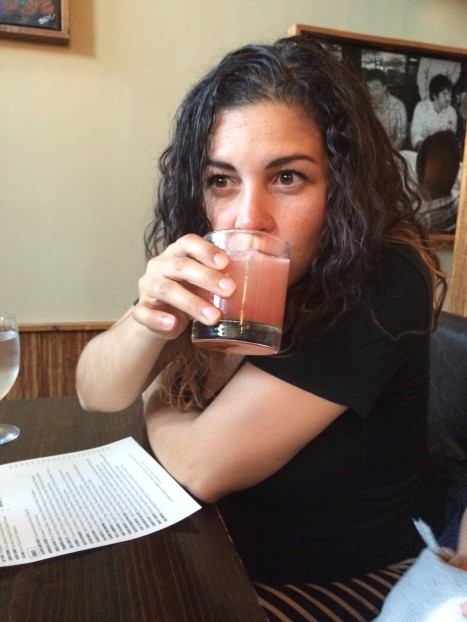 I ordered a meat and cheese platter, which was delicious. I also managed to steal some of Deb's quail, which I'd never had before.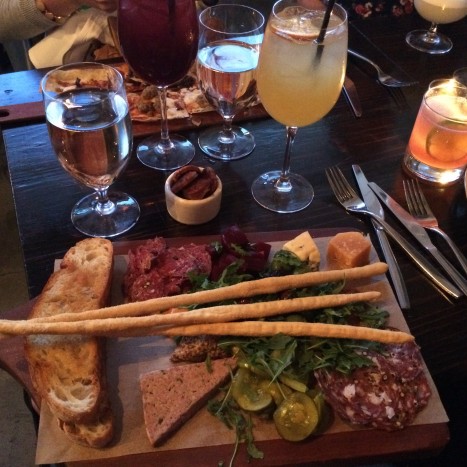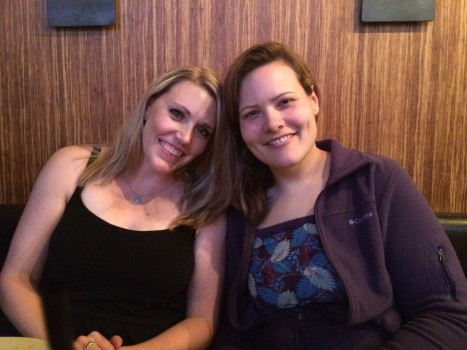 We got back to the suite around 8PM and stayed up late once again, chatting about jobs, married life, babies, and the date for our next reunion. The next morning CoCo and I woke up early and went for a long walk on the beach to visit the baby seals again. We then joined Deb and Lydia for breakfast on the rooftop terrace once more, before heading back to the suite to pack up. Kelly was spending the day with her family visiting from DC, so CoCo, Deb, Lydia, and I spent a couple of hours near San Diego before we all had to say goodbye.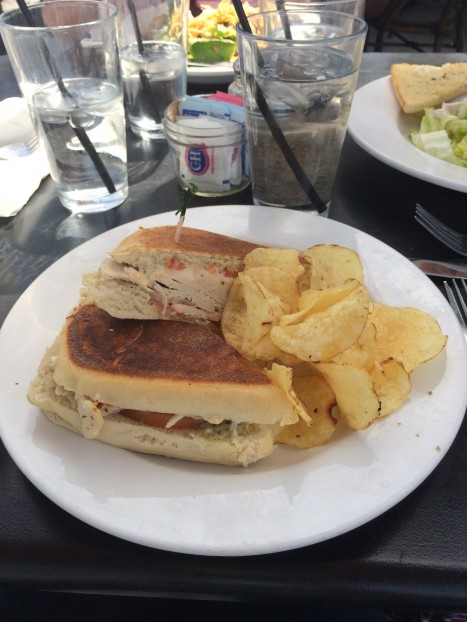 After some window shopping, we dropped CoCo off at Kelly's and Lydia off at the airport. En route we had to go over a long, high bridge, which neither Deb nor Lydia were very fond of.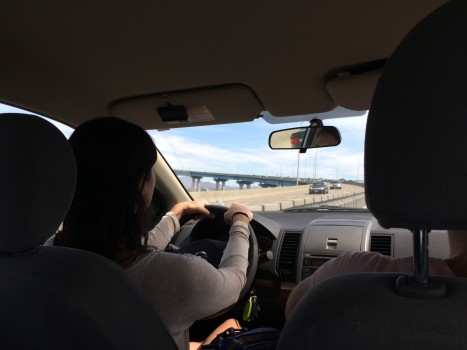 When Deb dropped me off at the train station it was hard to say goodbye.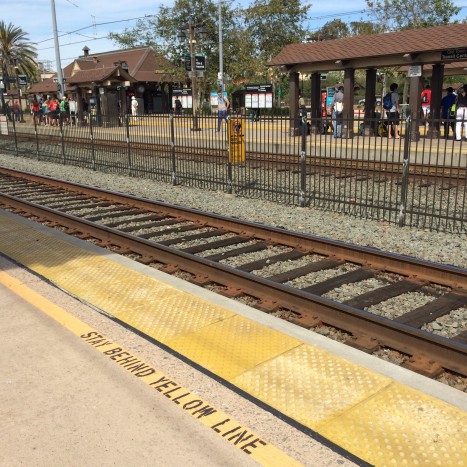 I'm really lucky to have such great girlfriends. No matter how many miles separate us, we still make time for each other and know how to have a good time. Thanks, ladies, for a wonderful mini-vacation. I can't wait until we meet again- Vegas in Fall 2016?! One more for the road- the view from my train on the way to Los Angeles: