Finally, all the planning and the photos and the ceremony were over and it was time to hang out with everyone.
The venue did a great job setting up the reception space in purple, teal, and tangerine.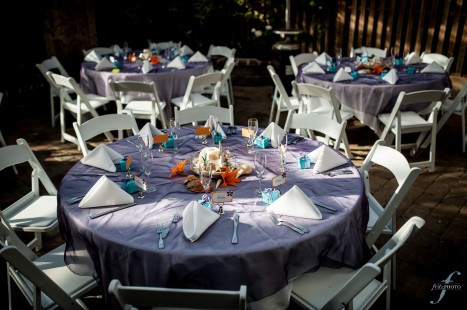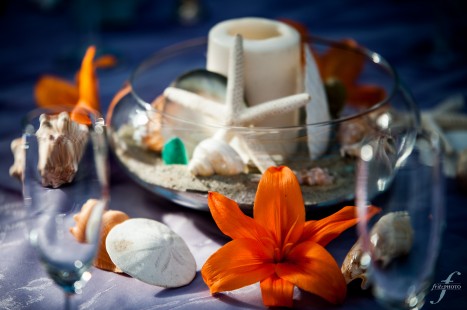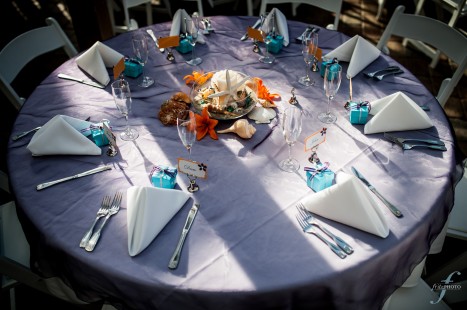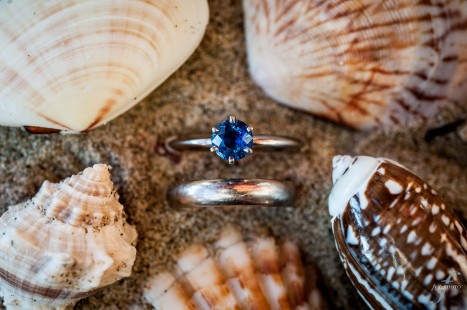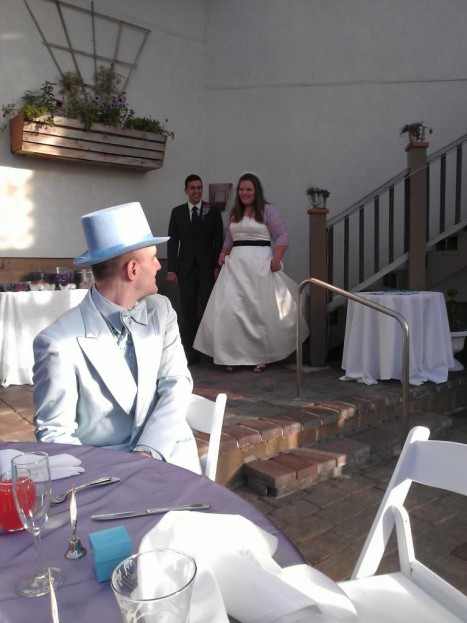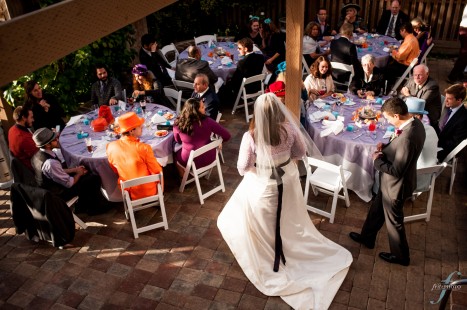 It was great to grab a seat and catch up with everyone.
The dinner options included fresh, wild salmon, and pork tenderloin in a grilled guava barbecue sauce.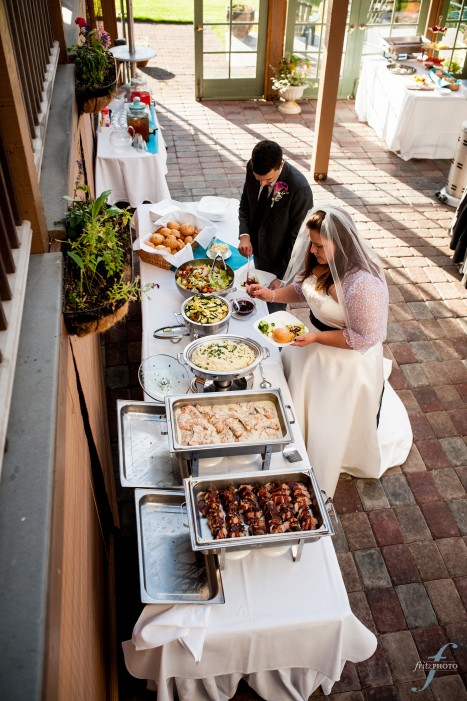 Next up, the toasts.
Signing the marriage license and making it all legal.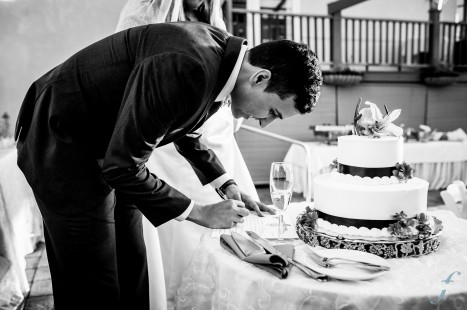 Cutting the cake.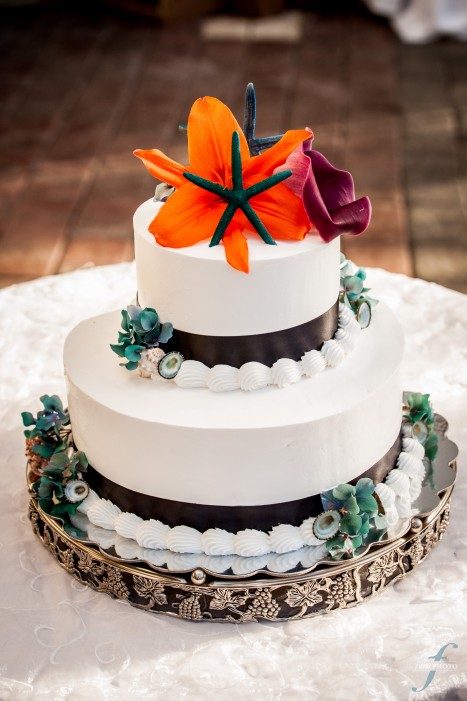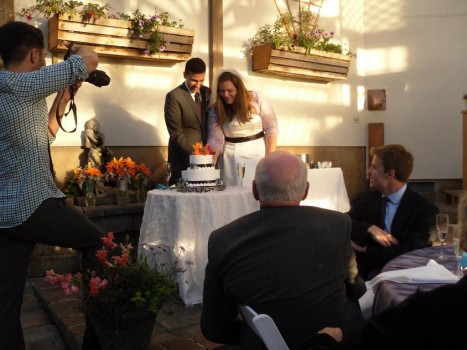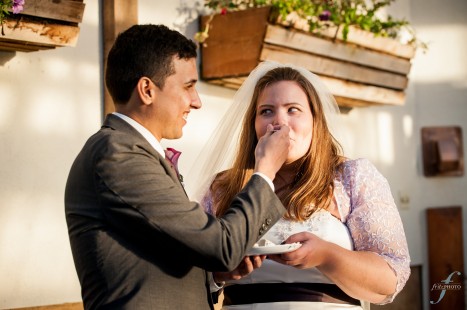 More mingling!
As the reception came to a close, the sun began to set over the ocean. What perfect timing for our last dance. Everyone headed back down to the platform.
When our song, Ingrid Michaelson's The Way I Am began playing, Dennis and I shared our first dance as a married couple.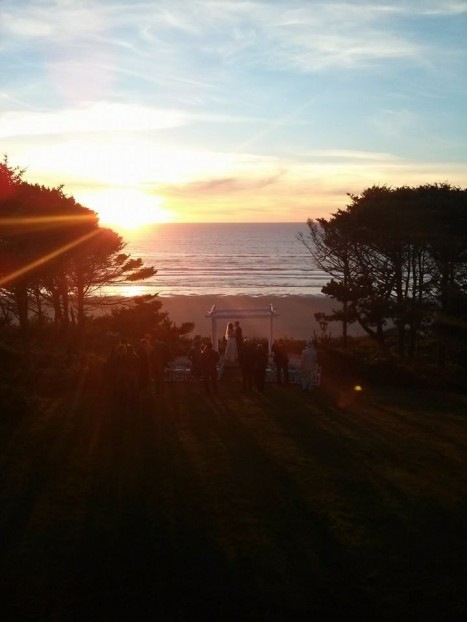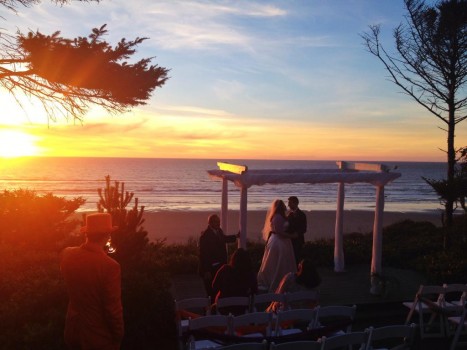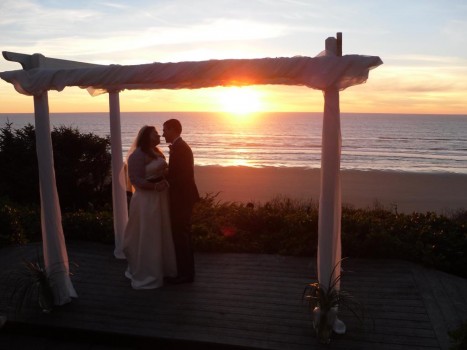 When the song ended we all gathered around to watch the sun sneak away.
This last photo, before we all left for the evening, is courtesy of our incredible photographer, Kyle Carnes, of Fritz Photo.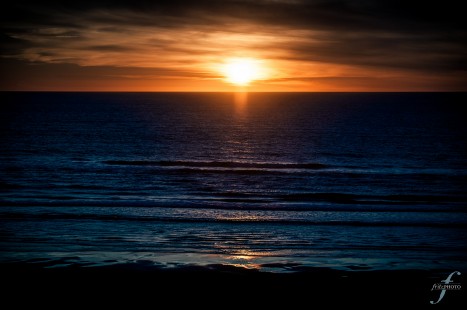 It was a magical, perfect day. Thank you to everyone who joined us to celebrate.
Here's to many, many more years of family, friends, good food, dancing, and watching the sun set.